Chiropractor Paul Grimm D.C.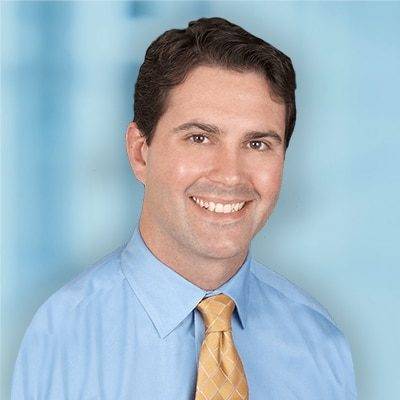 Dr. Paul Grimm and his staff at Chiropractic Health Clinic are committed to helping patients achieve and maintain optimal health through chiropractic care and education. Using the "whole person approach" to health, Dr. Grimm accelerates and supports each patient's journey to a pain-free, active lifestyle. 
By treating his patients with the upmost care and dedication, Dr. Grimm strives to help his community achieve peak performance, decrease injuries, and optimize wellness. He frequently speaks to local businesses, schools, and other organizations in order to share his knowledge and spread awareness.
After being injured playing rugby, Dr. Paul Grimm discovered the healing powers of chiropractic and decide to attended the renowned Palmer College of Chiropractic in Davenport, Iowa. Upon graduating in 1997 with an extensive education, Dr. Grimm advanced his skills by practicing with the reputable Dr. Jon Howat at the Oxford Chiropractic Clinic in Oxford, England. In 2003, Dr. Grimm and his wife, Karen, returned to Merritt Island, Florida with a vision committed to improving the health and productivity of their community.
Monday
8:00am - 12:00pm 
3:00pm - 6:00pm
---
Tuesday
By Appointment
---
Wednesday
8:00am - 12:00pm 
3:00pm - 6:00pm
---
Thursday
8:00am - 12:00pm
3:00pm - 6:00pm
---
Friday
By Appointment
---
Saturday
Closed